Spring – 2018!
---
Thank you for stopping by!  Here is a recent illustration I completed for Great Balance Brewery, located in Chico, California.  While I am dedicating much of 2018 in building my editorial illustration portfolio, I am still available for commissions.
You can contact me here:wendy@wendy-wright.com
Wishing you all a beautiful Spring and Summer.
-Wendy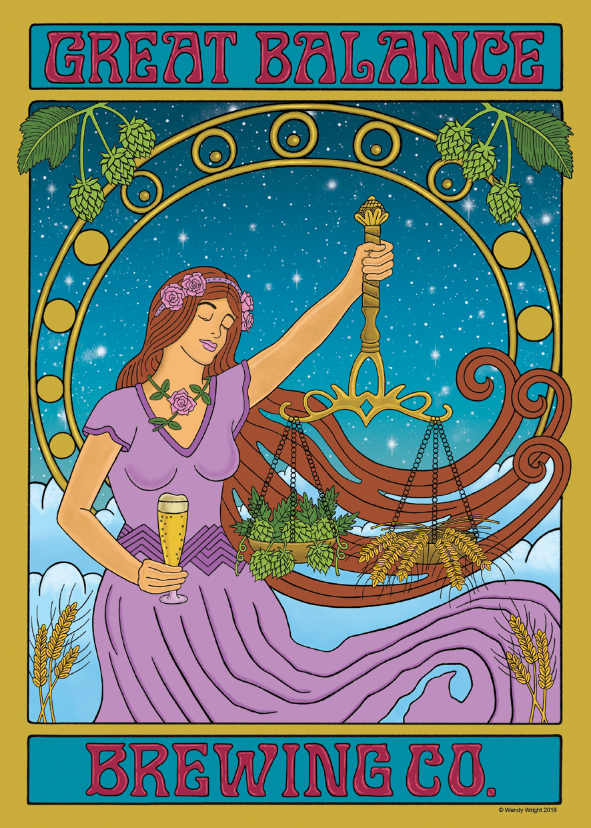 © 2018 Wendy Wright – All Rights Reserved